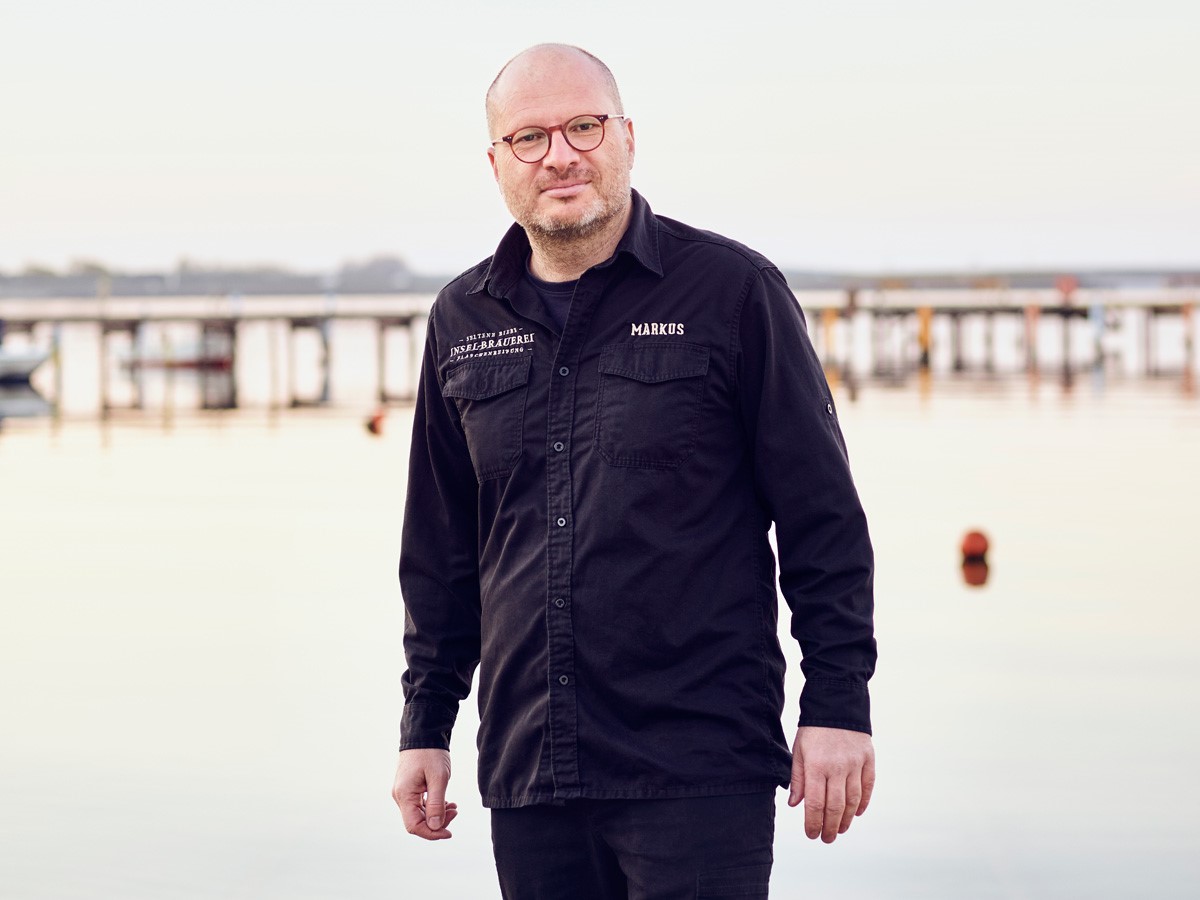 Markus, the founder of the Insel Brauerei
I founded the Insel Brauerei together with Andries and Frans de Groen in 2014 and opened in 2015. We are experienced, beer-loving master brewers and brewery people who, of course, met each other while drinking beer. I asked Andries and Frans if they would like to start a new brewery with me. The answer was Yes and we just got going. It has changed my whole life, fortunately for the better!
Our idea was to brew rare beers. These are little known, forgotten or self created or interpreted beer styles. The island of Rügen has been my adopted home for over 20 years. Inspired by the nature of the island, we created a unique brewing method in Germany based on bottle conditioning and, in line with this, built a completely new, incomparable brewery in Rambin and opened a warehouse in Bergen.
Our beers create curiosity and invite to explore: Through the unusual bottles wrapped in natural paper with the beautiful, creative island motifs; through the new drinking ritual with the special glasses and above all, through their truly unique taste.
Good, solid craftsmanship is important to us. We are brewers, master brewers and beer sommeliers. Our work fills us with joy and connects us as friends. We try to live good human relations with employees, customers, suppliers and service providers filled with positive energy every day. We try to free ourselves from negative energy as quickly as possible.
We have our own brewing philosophy and our own rules. Everything we do serves one goal: to brew the best beer. We subordinate everything to this goal.
We are really pleased to have found so many open-minded, curious people as customers. They enjoy being in the moment, in the wild, unspoilt nature of the island and celebrating the indulgence with our rare beers.
The raw materials for our beer

Depending on the beer style, we use hop varieties from all over the world, e.g. from the Hallertau, Japan, New Zealand or Australia.
Open Fermentation
The Secret of Rare Beers