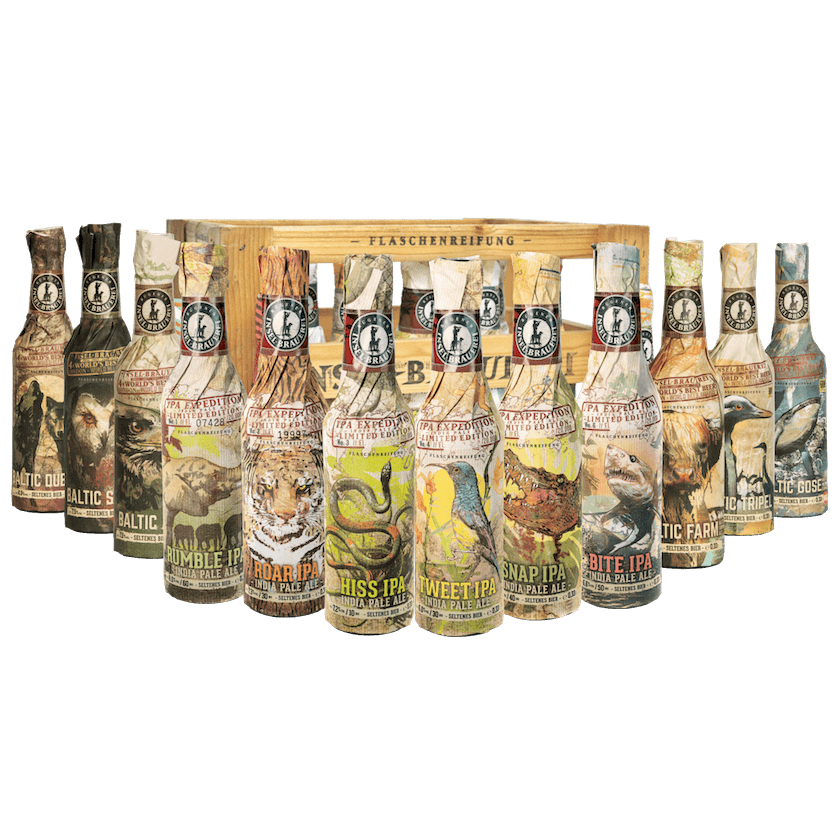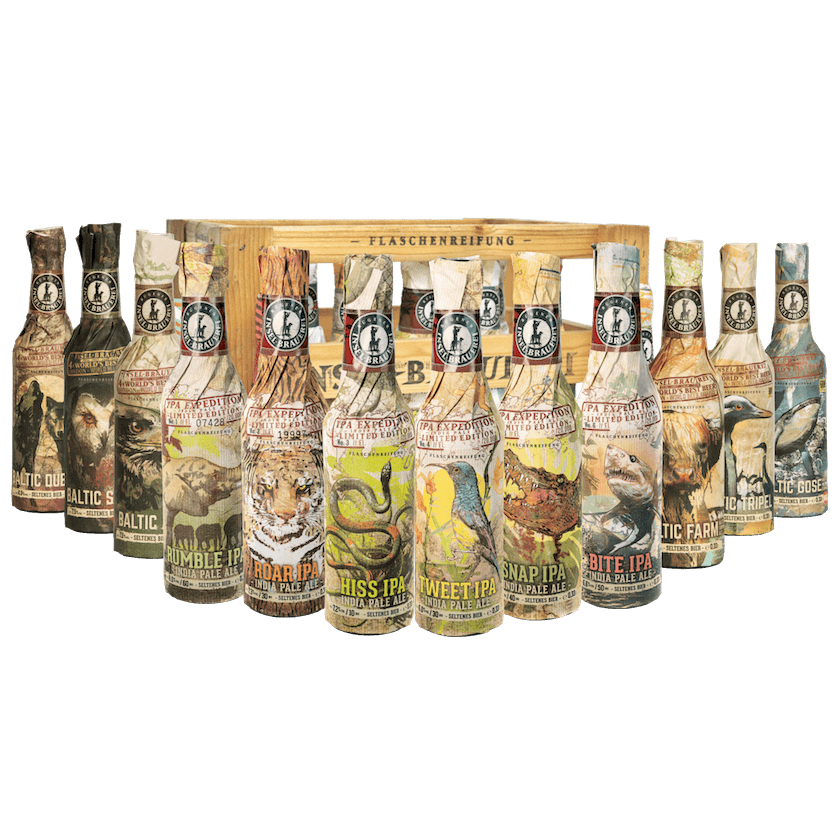 Wooden Crate Wild Animals
returnable bottles
€44.90*
plus €0.96 deposit
Deposit can be returned at supermarkets in Germany.
Content:
3.96
(11,34 € per liter)
Available, delivery time 3 days
Insel-Brauerei Qualitätsgarantie EN
Wooden Crate Wild Animals
12 x 33 cl - incl. Original Wooden Crate

Get Variety of the Island in the coveted original wooden box from the island - in the Wild Animals Edition!
Included in the bundle: Rumble IPA, Bite IPA, Roar IPA, Tweet IPA, Snap IPA, BALTIC ALE, BALTIC STOUT, BALTIC DUBBEL, BALTIC TRIPEL, Baltic Farm, Baltic Gose