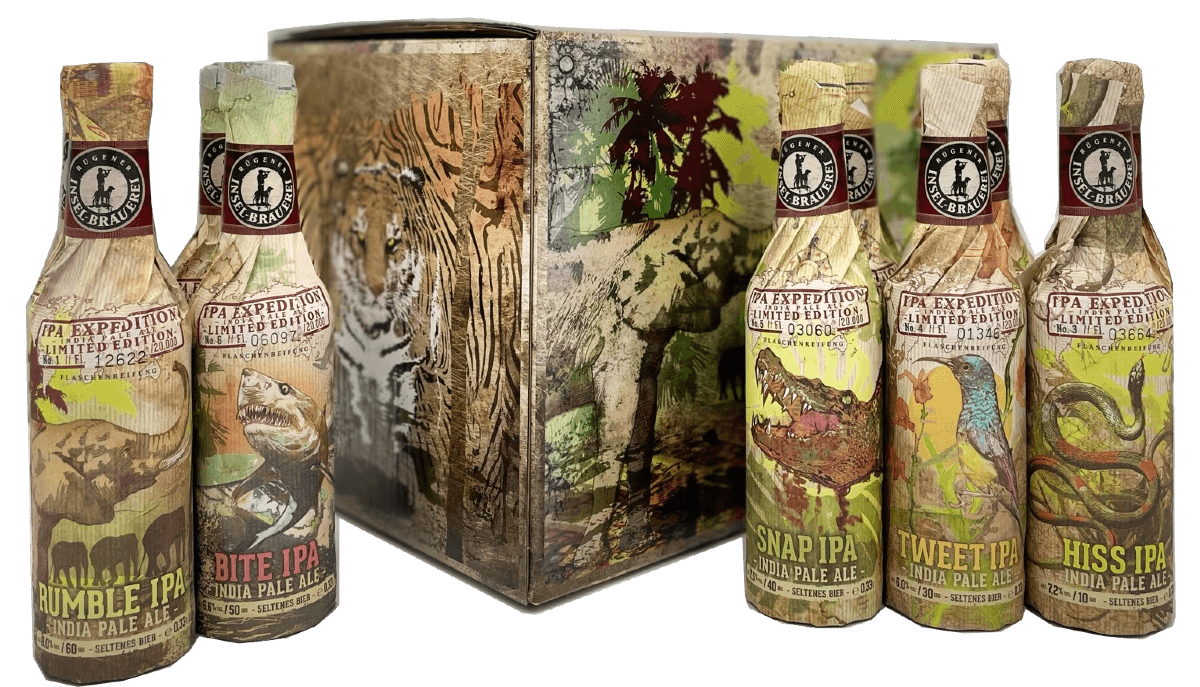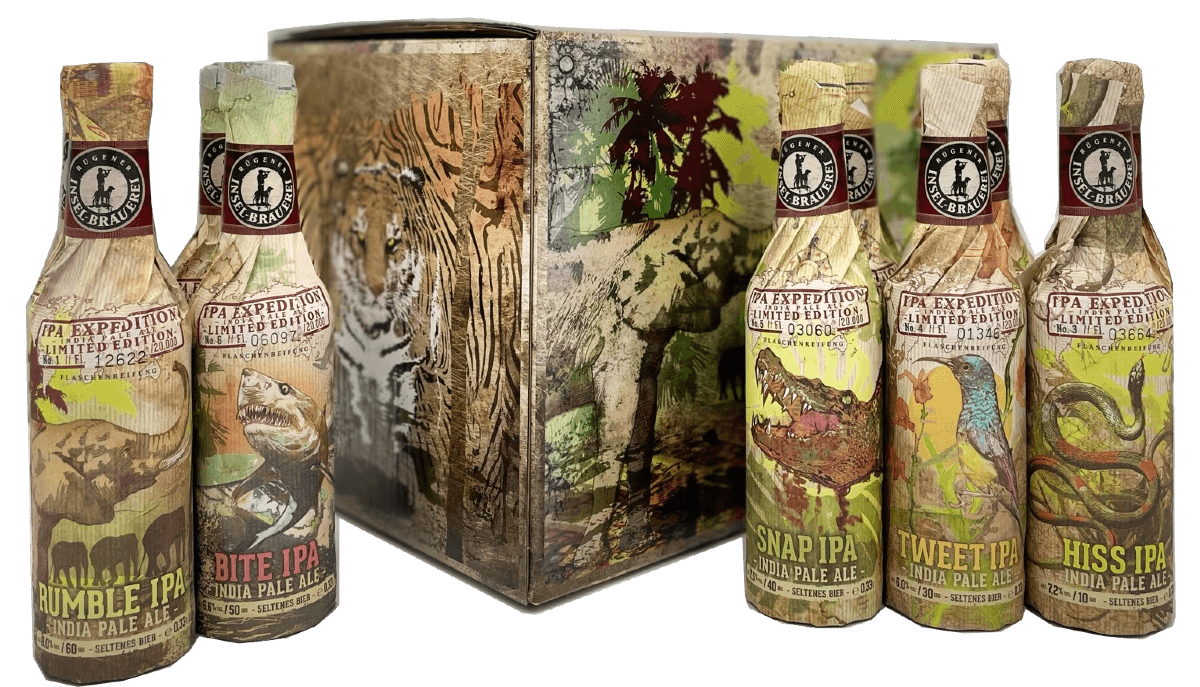 IPA Expedition Unlimited Tasting Box
returnable bottles
€42.90*
plus €0.96 deposit
Deposit can be returned at supermarkets in Germany.
Content:
3.96
(10,83€/Liter)
Available, delivery time 2-5 days
Insel-Brauerei Qualitätsgarantie EN
IPA Expedition Unlimited Tasting Box
12 x 0,33 l IPA Expedition Edition Unlimited

Get the full variety of the Insel-Brauerei IPA Expedition! You can never get enough of hops? Neither can our brewmaster! Join us on our expedition! There are 6 limited IPA editions in total: unbridled - seductive - exciting!
This package contains: 2x Rumble IPA - 2x Roar IPA - 2x Hiss IPA - 2x Tweet IPA - 2x Snap IPA - 2x Bite IPA
Ingredients
Water, MALTED BARLEY, MALTED WHEAT, MALTED OAT, dextrose, hops, yeast